Fall moves fast… and Thanksgiving's right around the corner. If you don't have any plans for Thanksgiving this year, we've got you covered. If you're longing for a fun day trip with your friends and family, you can visit Colborne, a quaint little town sprinkled with vintage architecture and colorful murals. You can even book a walking tour and take a walk through Colborne's history featuring art galleries, artistic shops, and retail stores with cute winter merchandise. 
And if you don't already know, apples are big business in the Colborne area. You can drop by the world's biggest apple structure at The Big Apple on Highway 401. The Big Apple is home to delicious apple pies, apple bread, and apple-based treats. The apples are freshly harvested from the apple orchards right in our backyard in Northumberland County. They're used in their most organic form, without any preservatives, to create stunning desserts. 
Try out out our apple pies 
What's Thanksgiving without a delicious slice of apple pie? Our apple pies are decadent and flavorful with a flaky, buttery crust and a lightly spiced apple filling. Our most popular is the dutch apple pie with an added layer of custard and raisins between traditional pie crust. 
We also have a diverse and growing selection of gluten-free products for customers with special dietary needs including gluten-free apple pies, apple cake squares, apple bread, etc. Freshly baked in our on-site factory, these desserts are made with whole grains and natural sweeteners, perfect for those who prefer healthy alternatives. If you're picking something from the store on your way to grandma's for Thanksgiving dinner, this is the way to go! 
Visit our gift shop
Thanksgiving is the perfect time to surprise your friends and family with thoughtful gifts to show your appreciation for them. Shower your spouse with gifts they'll truly appreciate, or make the holiday special for your little ones with a small thanksgiving-themed present.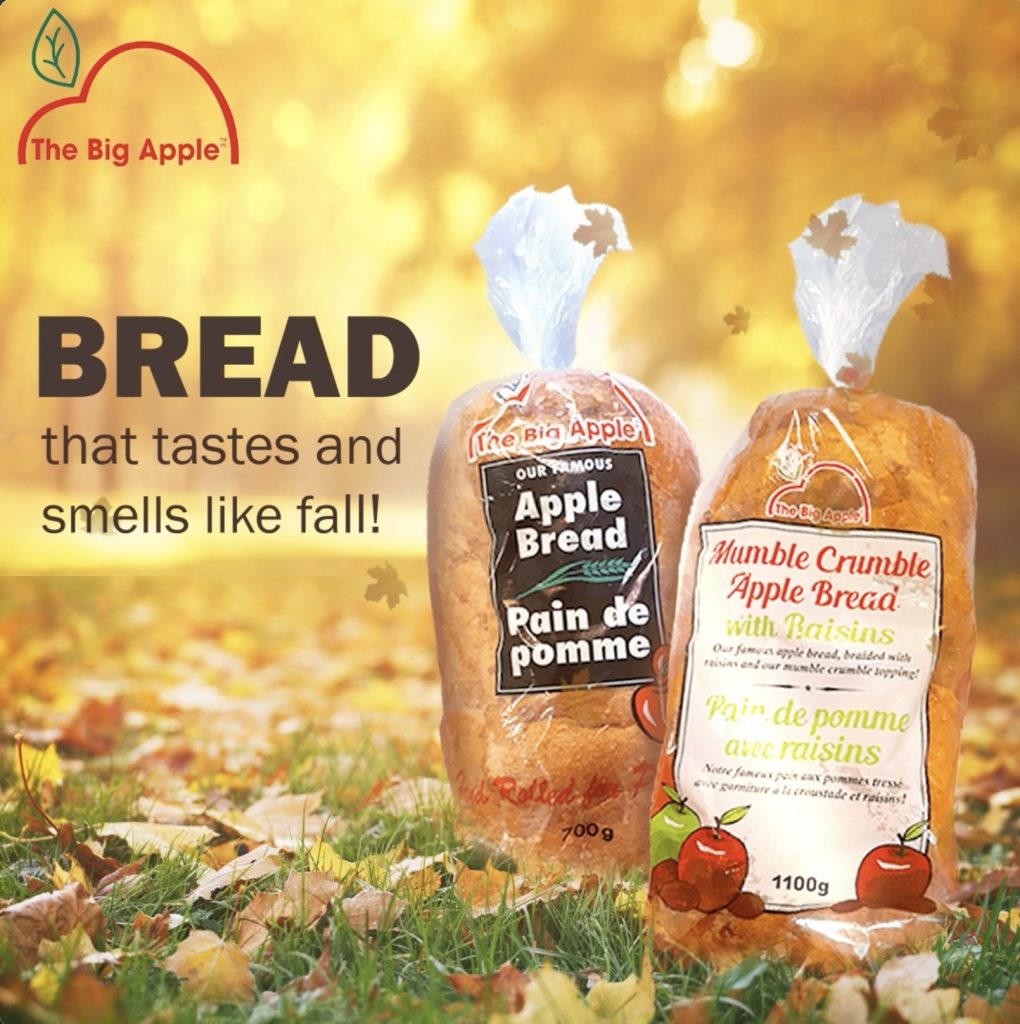 When you visit The Big Apple, make sure you take some time out to visit our cute and quirky gift shop featuring inspirational mugs, winter wear staples, and souvenir collection. We have in store a range of items you can choose from including stuffed toys for kids, stylish winter accessories, and other collectible items. Our gift shop is always stocked with holiday-themed gift items, so shopping for your loved ones has never been easier!
Bundle deals & gift baskets!
And if you decide to go down the gift-basket route, food gift baskets are an excellent way to show love and appreciation for your friends and family. Your loved ones can enjoy the special treats inside over a long period of time, and while still thoughtful, it's an easy, last-minute gift for anyone on your list. 
We have a selection of sweet and savory bundles you can choose from. One of our customer favorites is the Sweet Bundle with a mix of delicious pies and apple cinnamon bread. We even have Healthier No Sugar Bundles if you're looking to send something to your parents or grandparents. 
So, what are you waiting for? Head over to our website and start ordering before it's too late!