Apple pies, when baked right, taste heavenly. Decadent and flavorful, apple pies are the one dessert you can't say no to. With its flaky, buttery crust, and lightly spiced apple filling, it's the perfect end to any meal. A stunning crust of pastry on top; an immaculate crisp base underneath, it's an apple lover's dream. 
And if you pair a warm slice of apple pie with a scoop of vanilla ice cream, it's a treat for your senses – a perfectly balanced dessert with the sweetness of the ice cream cutting right through the acidity of the apples. Absolutely divine!
If you love this classic American dessert, we have some best-kept secrets to help you bake the perfect apple pie!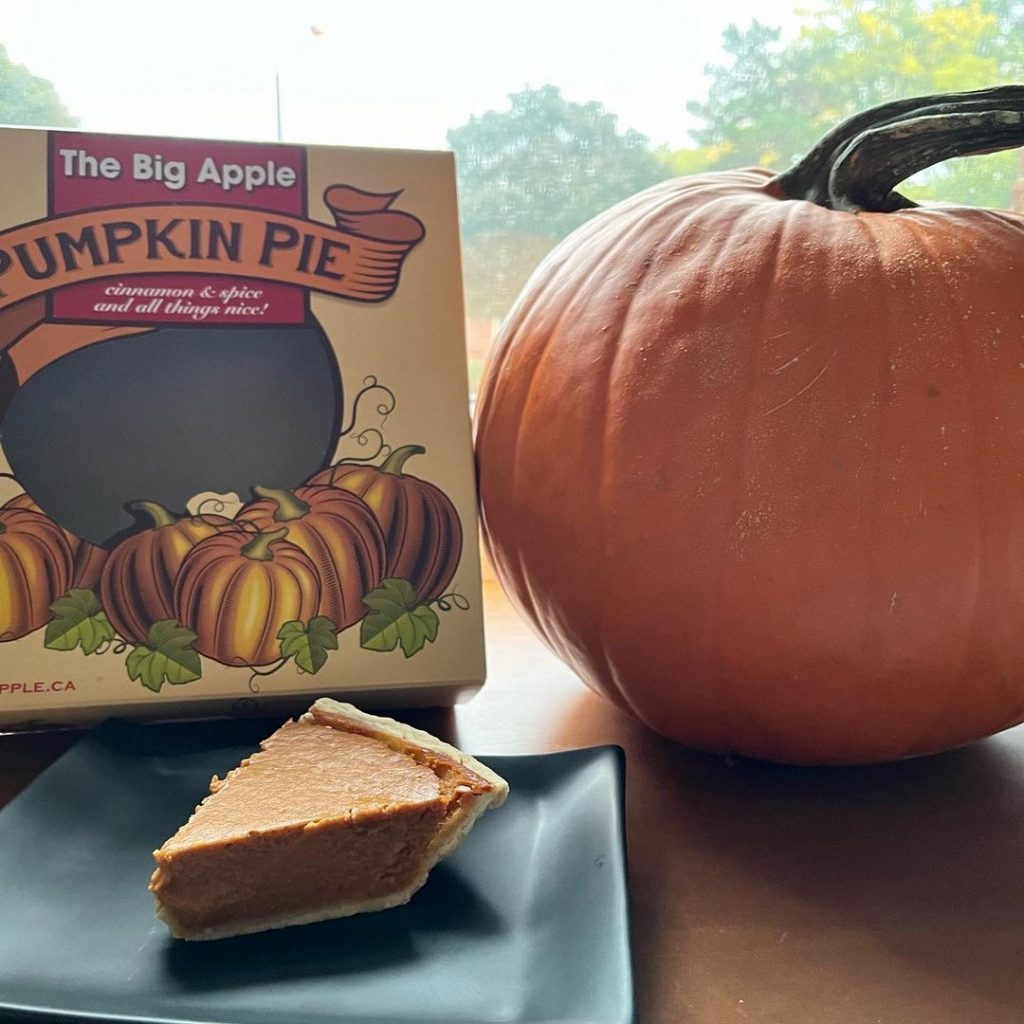 1.Choose sweet and firm apples
When baking with apples, texture is just as important as flavor. Make sure your apples are firm, sweet, and just a little bit tart. You want a variety that's not only flavorful but also holds its shape extremely well. 
How do we choose our apples? Here at The Big Apple, we harvest fresh apples from the apple orchards right in our backyard in Northumberland County, Ontario. Natural and 100% free from preservatives, we then wash, dice, and set them aside for baking. 
2.Use a variety of apples 
Use at least two varieties of apples to get that complexity of flavor for your apple pie. As a general rule of thumb, you should choose firm apples with varying degrees of sweetness and tartness. This results in the tender but firm chunks that everyone looks for in a good apple pie. 
3.Pre-cook your apples 
Yes, your apples will cook in the oven. But if you want to get that ultimate flavor and that even cook, make sure you cook the filling before pouring it into your crust. It may seem counterintuitive but pre-cooking them will actually make them hold their shape better when you bake them. 
4.Layer your apples 
Don't just dump your apples in the crust. Layer them. This helps you avoid large gaps and cooks the apples more evenly. It also means you're less likely to get a shrunken filling or a collapsed crust, giving you an apple pie that's irresistibly good. 
5.Opt for store-bought 
If you feel like you don't have enough hours in the day, you can always go for a store-bought option. For instance, we have a range of apple pies available at our store in Colborne in Northumberland County. You can also order online for delivery in Toronto or pick up your online order from Johnvince Foods.