The Big Apple is known for its world-class apple pies and other baked apple treats. We have a vast menu of different types of pies, including gluten-free options. There are different sizes available based on your preference, and you can now have one delivered to share with your family. Besides apple pies, we have an assortment of things to satisfy your sweet tooth, including chocolate bars, maple fudge candy, and frozen yogurt.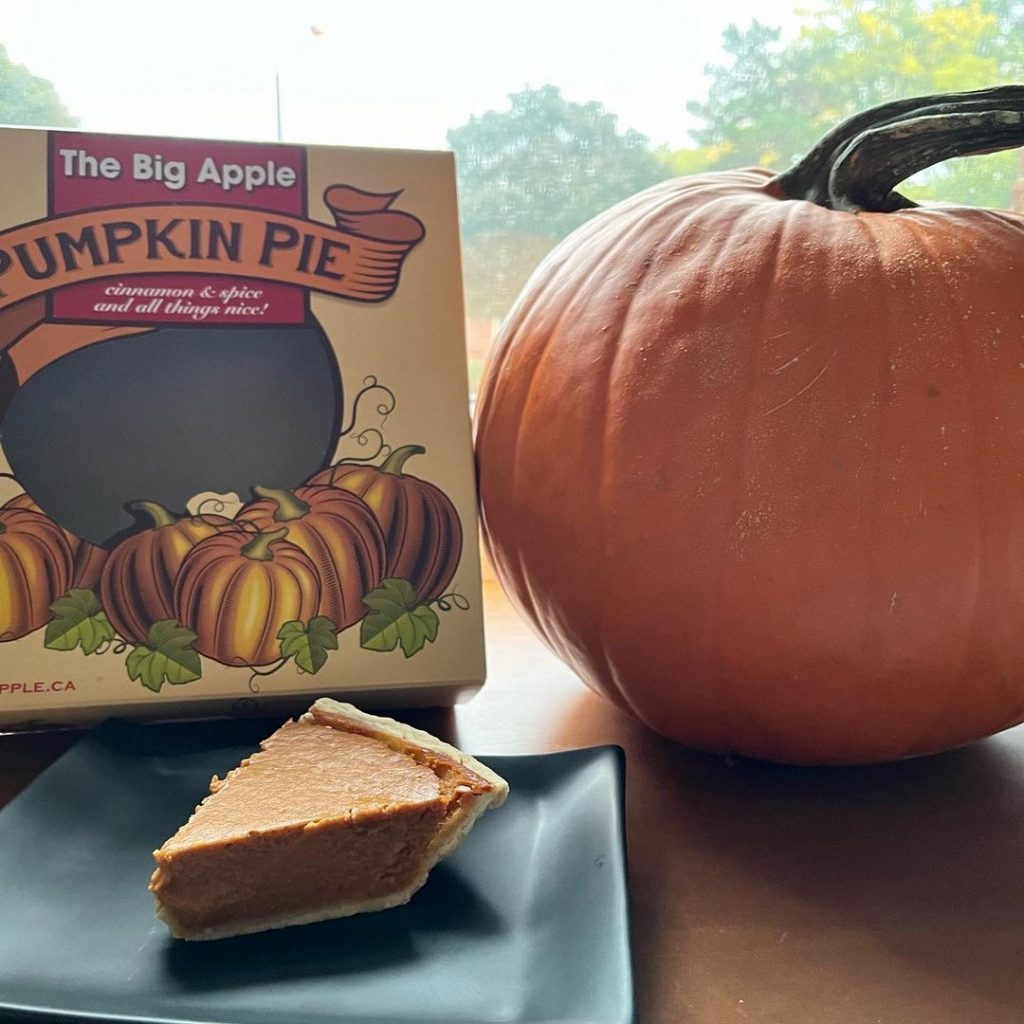 But did you know we have a gift shop as well? When you visit The Big Apple, make sure you take some time out to visit our cute and quirky gift shop featuring inspirational coffee mugs, winter wear staples, and a souvenir collection. Our gift shop is always stocked with holiday-themed gift items, so shopping for your loved ones has never been easier!
Here's what we offer. 
1.Kids Stuff
Do you remember your first best friend? Chances are the first relationship you had outside of your parents was with a special stuffed animal. Stuffed animals have been known to contribute to children's development by providing them with comfort and companionship. Here at The Big Apple, you can choose between a range of adorable stuffed animals for boys and girls. These include pugs, unicorns, and talking avocados – you might just be getting your child their first best friend! 
2.Winter Wear 
As we all know, winter in Canada can be ruthless! When it comes to your winter wardrobe, the most important thing is to protect yourself from the cold. But that doesn't mean you can't look good while doing it. 
We have cute and stylish winter accessories for a trendy and snuggly feel. Style your winter outfits with our warm, soft, and extremely stubborn gloves, scarves, and beanies. 
3.Souvenir Collection
Looking for something nice to collect on your travels? We have great collectible items such as coffee mugs, travel mugs, and water bottles. They proudly feature The Big Apple logo and Canadian flag colors to add something patriotic to your collection. 
4.Inspiring Mugs 
There's no better way than to start off your day with some positivity and motivation. Our gift shop houses the cutest mugs to add some pep to your step. With our motivational mugs, it won't just be the caffeine that gives you that burst of energy but also that little quote that inspires you to dive into work with gusto. 
We also have "interactive" mugs that change color once you add hot water to them. Add some magic into your loved ones' daily routine by getting them one of our color-changing story mugs!