We are so thrilled to be featured in blogTO, Toronto's source for local news and culture, restaurant reviews, and event listings. 
The video lists down the various things to do at The Big Apple, including learning about apples and apple farms, climbing up to the observation deck, and visiting the animals in the petting zoo. 
"Opened in the late 1980s, this 12-meter tall, 42-tonne metal apple has been a popular pitstop for many road trips and even destinations for day trips", says the narrator. "Inside the bakery, the team makes dozens upon dozens upon dozens of six-inch and nine-inch pies every single day. They also make butter tarts, apple bread, and other apple-infused products…"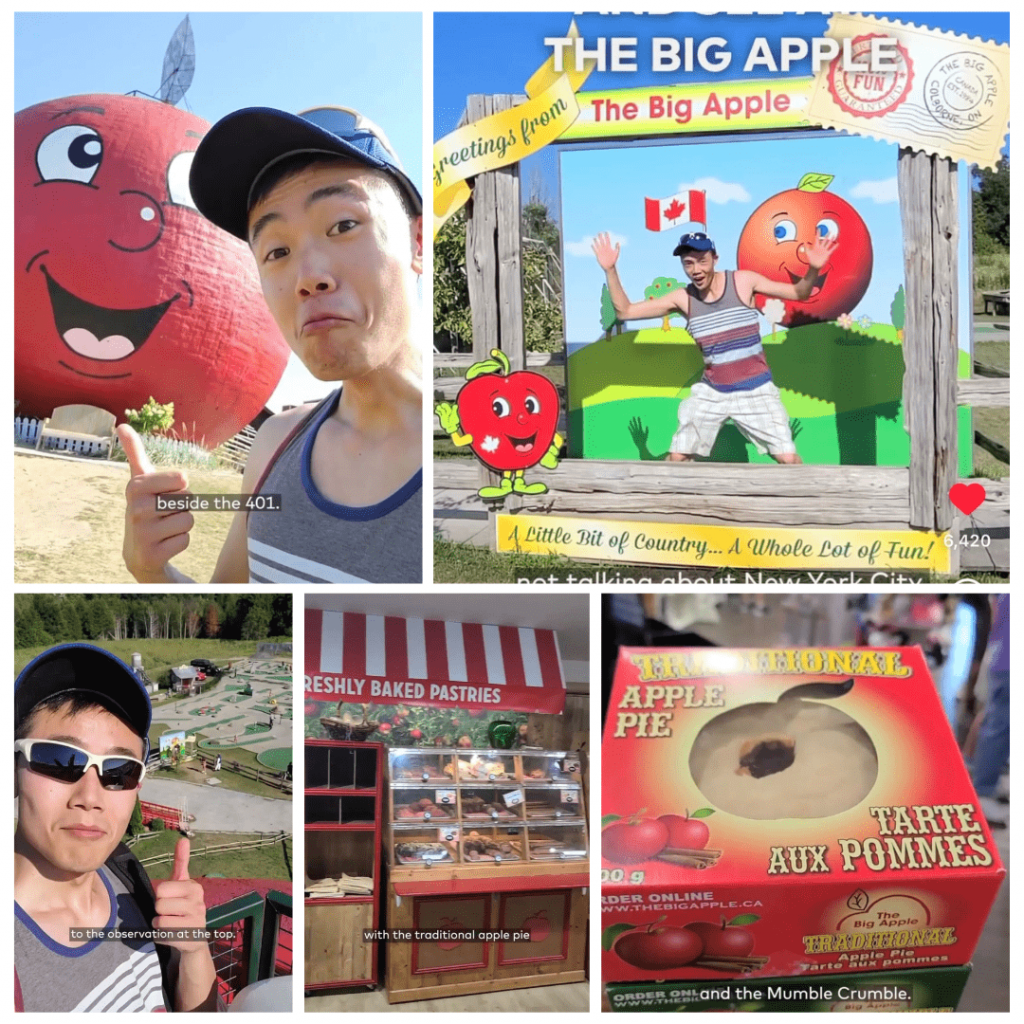 Your apple pies…fresh from the oven! 
The Big Apple has been well known for our delicious apple pies, bread, and other apple treats since 1987. We bake your pies fresh every day – right before your eyes! 
Our on-premises pie factory ensures we deliver consistently excellent quality by having complete control over the manufacturing process. The apples are freshly harvested from the apple orchards right in our backyard in Northumberland County, Ontario. They're 100% natural and free of pesticides or preservatives. 
From our flavorsome dutch apple pies to our crispy mumble crumbles, everything is baked in-house. Craving one right now? We are now taking online orders as well! Download our online delivery app on the Google or Apple store to start ordering online. 
Who are we? 
Over the course of many years, we have worked relentlessly to create a welcoming country farm atmosphere for our visiting guests. Swing by to watch us bake your favorite apple pie, enjoy a wholesome meal in our cafeteria-style restaurant, or visit our apple cider brewery for a refreshing drink.
We host thousands of families each year, especially during the summer season when all our outdoor activities are in full swing. Our outdoor activities include a petting zoo, dog park, children's carousel, and train rides, and they're all completely free!