The next time you crave one of our delicious apple pies, you won't have to drive all the way to Colborne in Northumberland County. The Big Apple now brings your favorite apple treats right to your doorstep. From our traditional apple pies to our much loved apple bread and pastries, we now offer delivery across Toronto. Check all the cities we deliver to by visiting our website.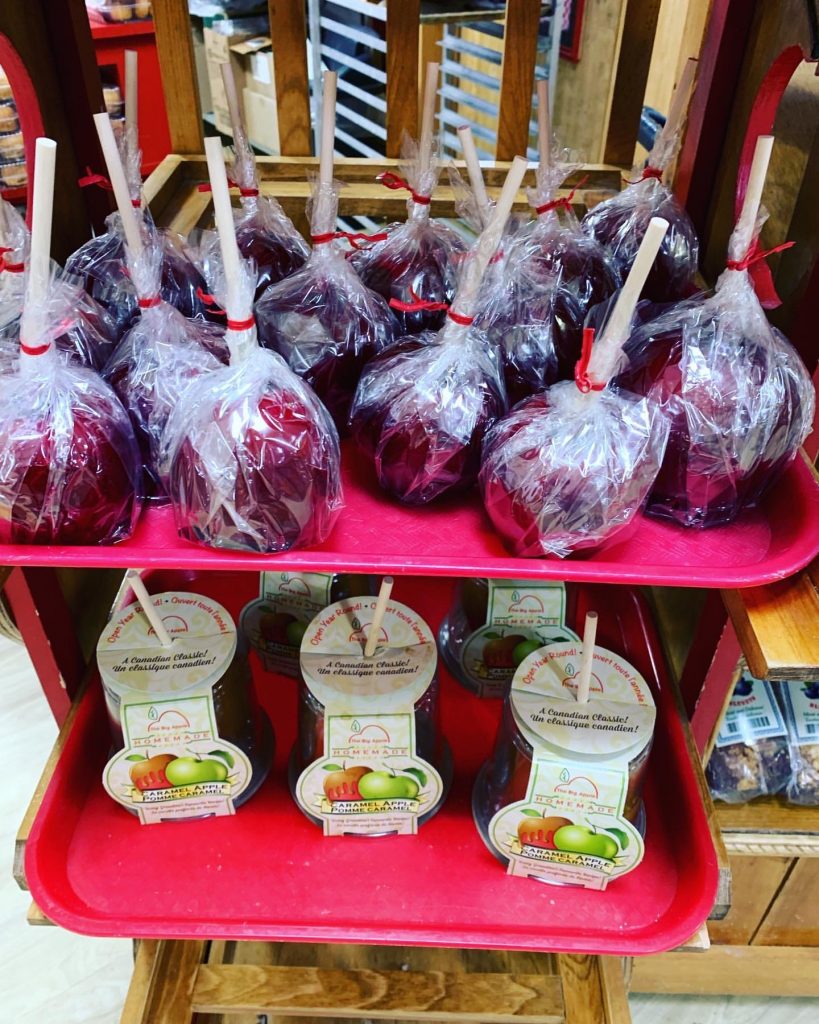 Truly humbled by the overwhelming love and support that we've received from our customers over the years, we're committed to delivering the most convenient consumer experience, be it online or in-person. Our online delivery app provides users with a great interface and easy navigation. Download it on the Google or Apple store to start ordering online. 
We are offering a FREE 9" apple pie and apple bread on all online purchases exceeding $150 – order now to avail this limited time offer!
Pick Up Your Order
Since The Big Apple is popular as a quirky roadside attraction, our customers can order online for pickup. This is a convenient way for them to receive their orders quickly without shopping in-store. It also gives them the chance to visit all our attractions in full swing this summer, the most popular season for our restaurant. 
For those apple lovers who do not live in, or close to Colborne, you can collect your online orders from Johnvince Foods, a wholesale food supplier located in Toronto, Ontario. 
Our order online for pickup option is available 7 days a week. Pickup days and times are Monday to Thursday 9 AM to 6 PM, and Friday to Sunday 9 AM to 7.30 PM. In case of any questions, please feel free to contact us. 
Our Products
The Big Apple is known for its world-class apple pies and other baked apple treats. We have a vast menu of different types of pies, including a gluten-free option. There are different sizes available based on your preference, and you can have one delivered to share with your family. While our apple pies are fully cooked, we definitely recommend warming them up in the oven – or perhaps even serving them with a scoop of ice cream.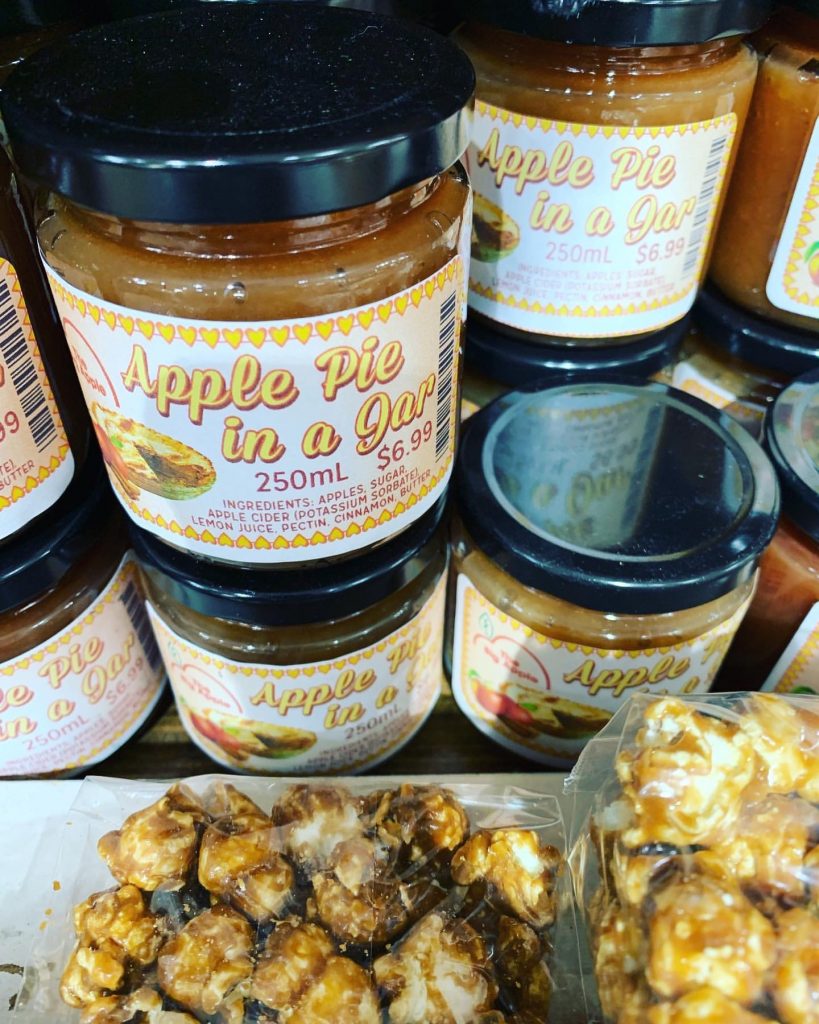 Besides apple pies, we have an assortment of things to satisfy your sweet tooth, including chocolate bars, maple fudge candy, frozen yogurt, etc. 
For more refreshing options, we have an apple cider brewery that offers a wonderful selection of bottled apple cider blends, all pressed on-site.  
So, what are you waiting for? Download our app and start ordering online!