The Big Apple's outdoor country market is in full swing and we're super excited to showcase some of our amazing vendors! Every weekend until Labor Day, this vibrant market comes to life with incredible products from talented local vendors. And we're thrilled to shine a spotlight on them… through the whimsical creations of Monarch Sweets, the intricate hand-sewn items of Tay's Crochet, and the imaginative arts & crafts from Bambino. 
Let's start with Monarch Sweets and their delicious freeze-dried candy creations. What sets their candy apart is its incredible texture – not chewy, but instead, crunchy, airy, and delightfully soft. These include a yummy selection of tangy sour worms, peachy rings, and rainbow droplet candies. Whether you're a fan of zesty or sweet & juicy treats, there's something for everyone. 
Tay's Crochet features cozy and charming handmade accessories. They specialize in making adorable little hand-sewn artifacts like hats, scarves, coasters, plushies, and an assortment of other enchanting items. Each piece is meticulously crafted with love and attention to detail and brings an artistic flair to your collection. 
Warm yourself up in one of Tay's Crochet beautifully-knitted scarves or don a unique and stylish hat that adds a touch of personality to your outfit. Their handmade coasters not only protect your surfaces from unwanted stains and spills but also enhance the aesthetic appeal of your home. Enjoy a hot cup of coffee, a refreshing glass of iced tea, or host a gathering with your loved ones and Tay's Crochet coasters are certain to add some whimsy to your tabletops! 
And finally, we've got Bambino's arts & crafts creating engaging and educational products designed specifically for kids. From DIY kits to interactive toys and decor, their creations inspire imagination and foster learning through play.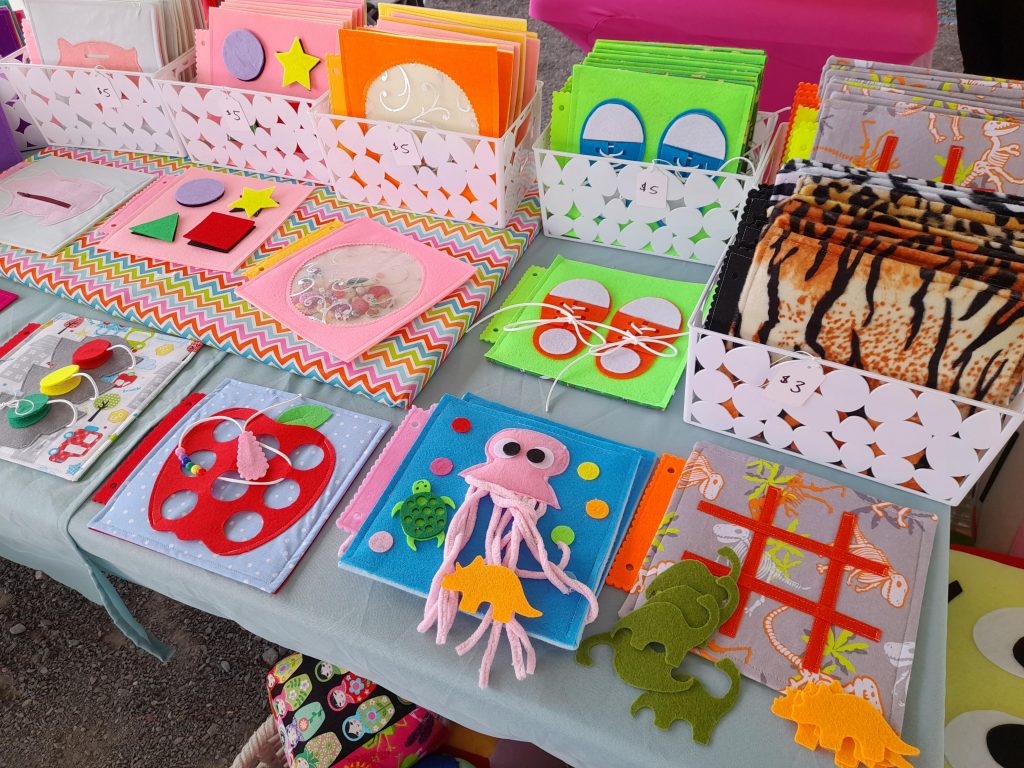 That (not) all, folks!
But hey, that's not all! We've got so many more talented local vendors that we can't wait to give shoutouts too!  Stay tuned for future blogs where we'll unveil the stories and offerings of these talented artisans, highlighting their passion and dedication to their craft.
Join us on this exciting journey as we continue to celebrate the ingenuity and talents of our local community. The Big Apple Outdoor Country Market is not just a market; it's a celebration of creativity, a hub of inspiration, and a place where connections are made and cherished. We invite you to explore, support, and be delighted by the remarkable vendors who make this event a true reflection of the vibrant spirit of our community.
To reserve your place, make sure to drop an email at [email protected].
See you soon!