Happy Valentine's Day everyone!
Cupid's arrow is flying… flowers are blooming… and hearts are a-flutter… and it's time to show the special people in your life just how much you care. 
Whether you're celebrating with a significant other, friends, or family, Valentine's Day is the perfect opportunity to show some love and appreciation. 
Want to celebrate the season of love with our Valentine's collection? You can visit The Big Apple in Colborne, Ontario or browse through our online selection of plushies, chocolates, heart crafts, apple pies, and more!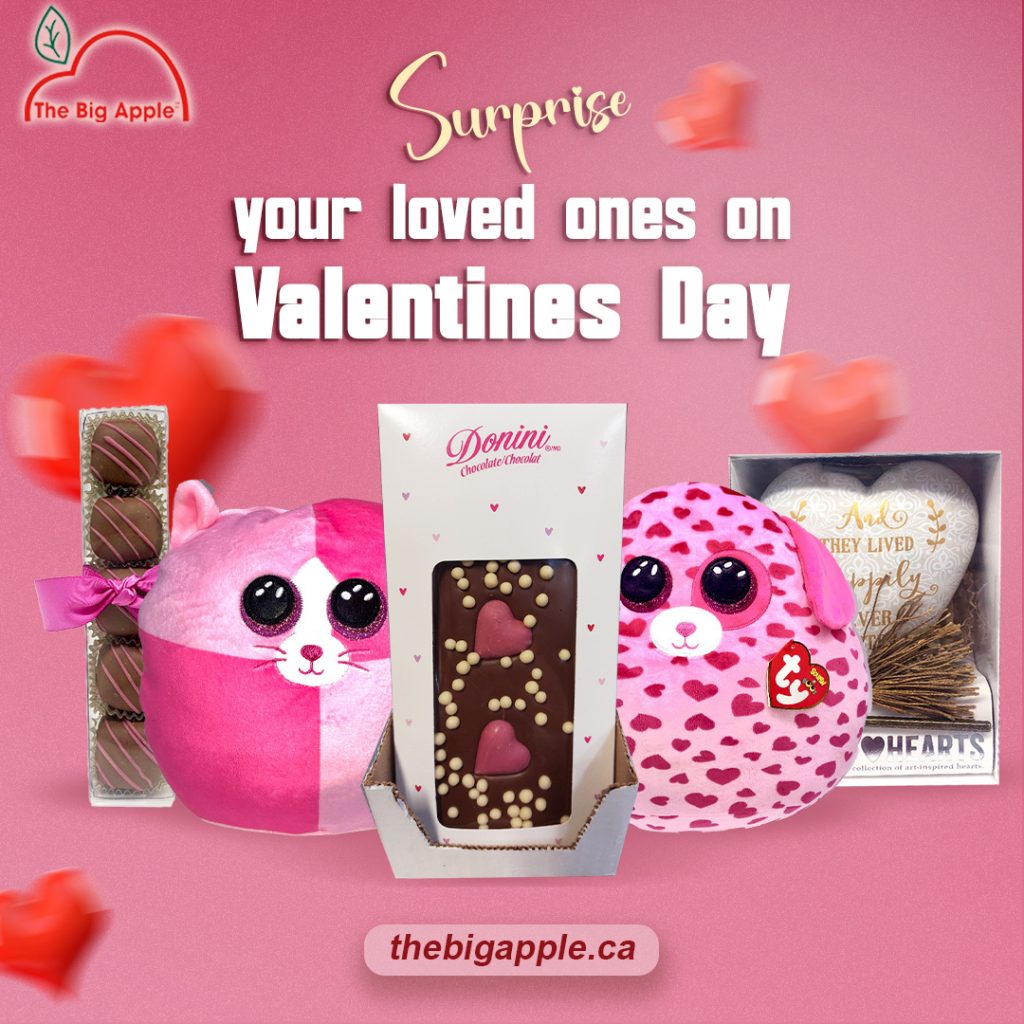 Heart-shaped mumble crumble pie
A sweet and whimsical way to express your love!
Perfect for a romantic dinner, this heart-shaped apple pie packs a whole lot of affection into every flaky, buttery bite. Our classic mumble crumble is prepared in a traditional pie crust and topped with homemade crumble topping. The topping is made with rolled oats, brown sugar, and butter. It has a super flaky crust, spiced apple filling, and a crunchy crumb garnish. Absolutely stunning!
There's more!
But that's not all…If your sweetheart is not a fan of apple pies (blasphemous!) we've got other special gifts that're sure to put a smile on their face. From cute and cuddly teddy bears to decadent chocolates and beautiful ornaments, we've got something for everyone. 
You can even visit our cute and quirky gift shop featuring inspirational coffee mugs, winter wear staples, and souvenir collection. We're always stocked with holiday-themed gift items so shopping for your loved ones – whether you're going for a romantic gesture or a sweet surprise – has never been easier! 
So, why wait? Head over to our store and start spreading love today!