As the summer sun continues to warm our weekends, we're excited about our outdoor country market being in full swing, with many talented vendors showing off their unique creations. This August, we're excited to introduce a few new faces that have joined our vibrant vendor community, each bringing their own touch of creativity & passion to our lively market scene. 
Let's start off with Joan's Crochet – whimsy woven in yarn! A haven for lovers of all things warm & cozy, Joan's hand-knitted toys and home decor pieces are a true testament to her dedication and skill. From adorable amigurumi creatures to scarves & beanies, Joan's Crochet adds a touch of love & warmth to any living space. 
For pet parents who cherish their furry companions as family, Amanda May Designs specializes in pet portraits and photography. Amanda's artistic talent and heartfelt connection with animals shine through in every piece. Whether it's a lifelike portrait or a candid snapshot capturing their quirky personalities, Amanda's work immortalizes the bond between pets and their human friends.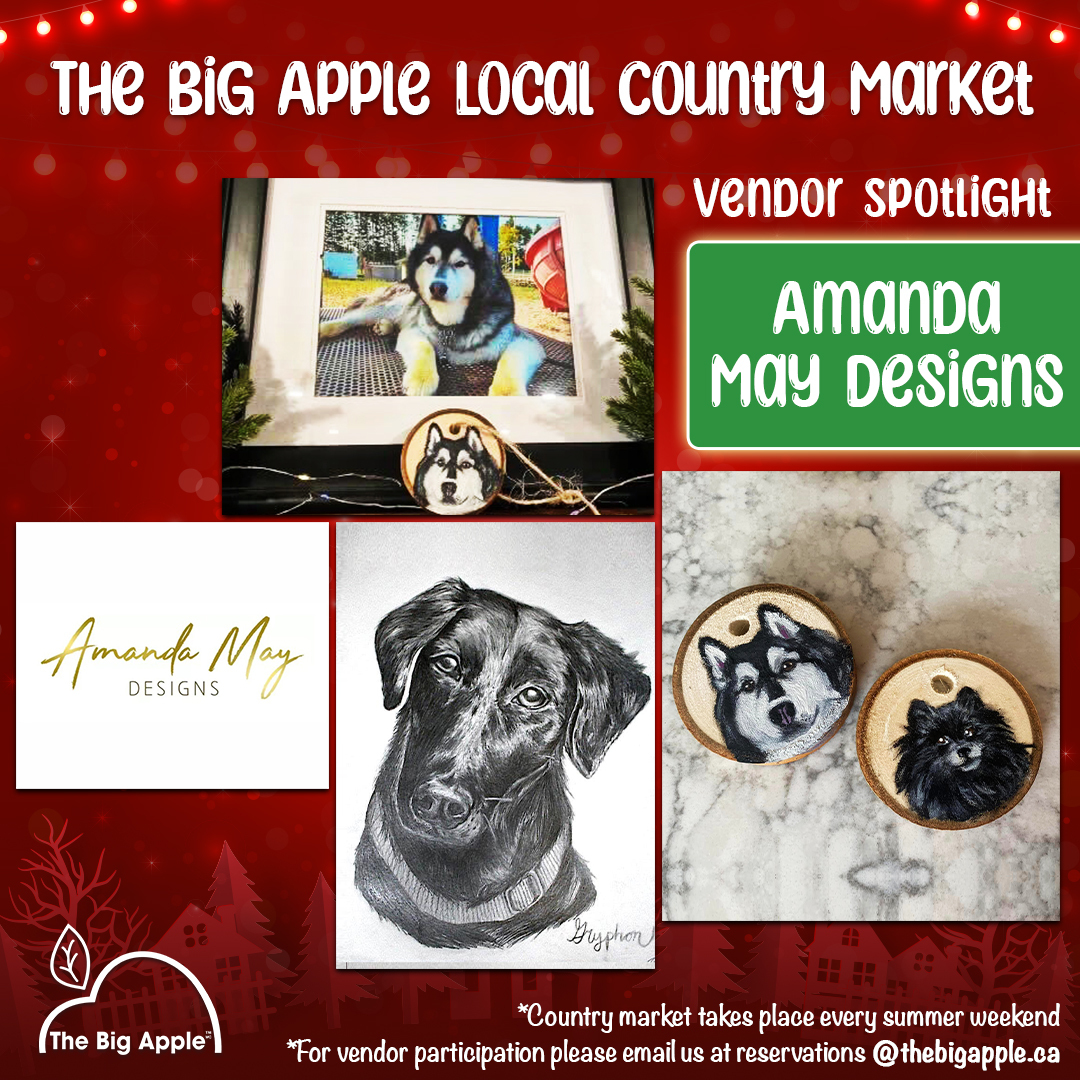 And if you're looking for something truly scentsational, Stone House Candles & Bath Bomb Emporium makes exquisite candles and bath bombs, bringing the soothing power of aromatherapy to The Big Apple's outdoor market. And while we're upping our home decor game, might as well check out Sharko Designs with laser-engraved wooden signs that add a touch of rustic charm to your living space. 
And there it is! A huge shoutout to our creative and passionate local vendors… But beyond the shopping & treats, The Big Apple is THE place for fun-filled activities with your family & friends. While you explore the market, don't forget to check out our apple pies & treats baked right before your eyes. Or our dine-in restaurant, pie factory, souvenir store, petting zoo, and more!  
To reserve your spot as a vendor or to find out more about our vibrant markets, simply send an email to [email protected]. Embrace the summer spirit, support local artisans, and take home a piece of their artistry that will continue to brighten your days long after the country market is over.
Congratulations! Your weekend just got wayyy more exciting! To find out more about our outdoor country market scene, make sure you check out our blog! 
See you soon!